Source: The Guardian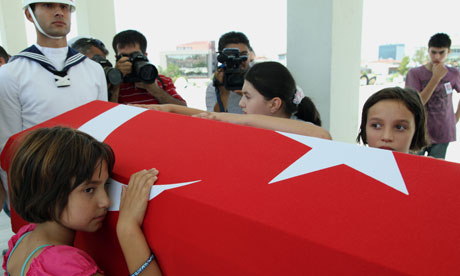 Earlier on Sunday, rebels fired on military posts in Hakkari, including the paramilitary station near the village of Gecimli, some 20 kilometres (12 miles) from the frontier.
Orhan Alimoglu, the governor of Hakkari, said the attack near Gecimli triggered clashes that claimed the lives of 22 rebels, soldiers and village guards. At least 15 soldiers, another village guard and five civilians were also injured. There were no reports of any casualties in the attacks on the other posts.
Read the full article:
Turkish troops kill 115 Kurdish rebels as offensive blocks escape routes to Iraq